Businesses often need to stay flexible. With a business short-term GIC deposit, you don't have to lock your excess cash away for a long period of time. Choose a term between 30 and 364 days, and know you can redeem early if you need to (fees apply).
Our business short-term GIC deposits let you:
Protect your principal
Guarantee your interest rate for 30 to 364 days
Stay flexible
Are our short-term GIC deposits right for your business?
Yes, if you:
Have $25,000 or more to invest
Want a secure, protected investment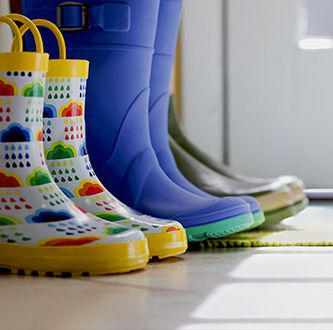 In addition to the standard benefits of our GICs you also:
Our short-term business GIC offers a competitive interest rate on all your money
1 Short-term GICs may be redeemed prior to maturity but interest is forfeited if redeemed within 29 days from issuance. If redeemed on or after 30 days but before maturity, a 1.25% reduction in interest rate will apply. Interest is prorated to the number of days. A $25.00 [early] redemption fee will also be charged. Refer to the GIC Confirmation for details. Interest is calculated daily on the total daily balance and paid monthly. Rates are subject to change without notice.
Manulife Bank is a member of the Canada Deposit Insurance Corporation (CDIC), which means your deposits are eligible for CDIC deposit insurance protection. Visit cdic.ca for information on eligible deposits.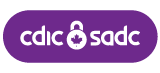 We pro-rate the annual interest rate to the number of days of your short-term deposit. For example, if the annual rate is 1%, a 30-day investment would earn 30 / 365 x .01 x 100 = 0.08%. If you invested $100,000, at maturity you would receive your original investment of $100,000 plus $80 in interest.
Yes, the minimum investment is $25,000. 
Give us a call. Keep in mind that if you redeem a business short-term GIC deposit before maturity, we charge a $25 early redemption fee and a rate reduction of 1.25%. If you redeem within the first 29 days, you forfeit all interest.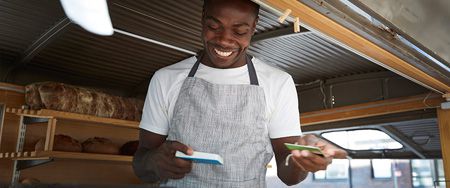 Invest with even more flexibility in a Business Advantage Account
Get a high interest rate and complete flexibility to access your excess cash whenever you want with a Business Advantage Account. Available in Canadian or US dollars, the Business Advantage Account makes it easy to move money into and out of your operating account.