You work hard for your money, and it's important to get the most out of every purchase. That's why the ManulifeMONEY+™ Visa* Platinum Card gives you cash back for every tap, swipe, and online checkout – with no annual fee.
Our no annual fee ManulifeMONEY+ Visa Platinum cash back credit card gives you: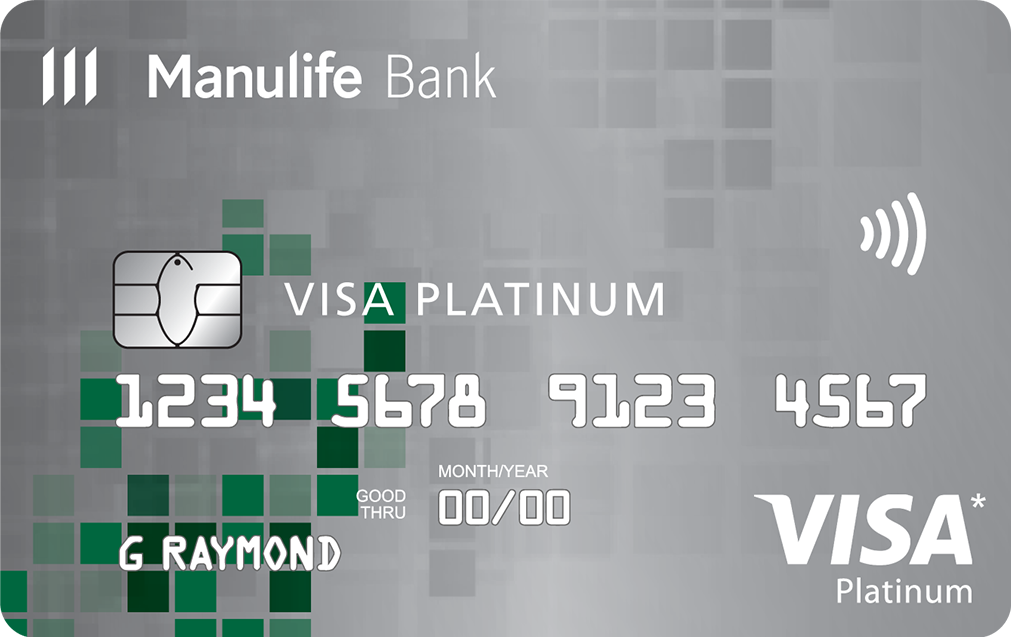 Annual fees
$0
for each additional cardholder
Annual interest rates
1.99%2
Balance transfers for six months
21.99%
Balance transfers after six months
1 Insurance is subject to exclusions, limitations, and conditions. Clients should refer to the Certificates of Insurance included with their Cardholder Agreement for complete details on each benefit. Clients should read the Certificates of Insurance then keep the Cardholder Agreement in a safe place with other valuable documents, and take it with them when they travel. Insurance is underwritten by The Manufacturers Life Insurance Company and First North American Insurance Company, a wholly owned subsidiary of Manulife. Manulife, PO Box 670, Stn Waterloo, Waterloo, ON N2J 4B8.
2 Only the Primary Cardholder may request a balance transfer. The promotional 1.99% annual interest rate (AIR) applies to any credit card balance transfer the client makes within 90 days of their account opening date, and will remain in effect for 180 days (6 months) from the transfer date. After the promotional period, the 1.99% rate on any promotional balances (including balances that remain unpaid after the offer ends) will increase to the regular interest rate for balance transfers. Interest applies from the date a transfer(s) is posted to the new Manulife Bank Credit Card Account. Balance transfers are subject to credit availability, must be repaid, and are administered according to the terms of the Cardholder Agreement. Balances transferred may only be used to pay a balance on a Canadian financial institution issued consumer credit card account that Manulife Bank approves. Balance transfers will be fulfilled in the order (the client/you) requested them and in accordance with the Cardholder Agreement. The total value of balance transfers cannot exceed the authorized credit limit on the credit card account. If the total value is greater, Manulife Bank may have to send only a partial payment to the last designated account / named creditor. A transaction fee equal to 3% of the dollar amount of each balance transfer the client requests will be applied. This offer cannot be used to transfer a balance from another Manulife account, or to make a payment or deposit to another Manulife account. No cash back rewards will be earned on the balance transfer. Offer may be changed or extended at any time.
3 You will earn 2% cash back on the first $15,000 you spend annually at merchants classified in the Visa network as Grocery Stores & Supermarkets (Merchant Code: 5411). All other purchases earn 0.5% cash back. The $15,000 annual spending limit will reset to zero on each anniversary of the date you opened your credit card account. Terms, conditions and eligible merchant/merchant categories may change without notice. For residents of Québec only, the terms and conditions are subject to change at any time with 30 days prior written notice. Cash back is earned on card purchases less returns and not on cash advances, interest, fees, service/transaction charges, balance transfers and payments.
4 Visit Visa.ca for more information on the Visa Zero Liability Policy.
*Trademark of Visa Int., used under license.
Apple Pay is a registered trademark of Apple Inc.
Google Pay is a trademark of Google Inc.
Samsung Pay is a registered trademark of Samsung Electronics Co., Ltd.
Fitbit Pay is a registered trademark of Fitbit Inc.
Garmin Pay is a registered trademark of Garmin Ltd.
Manulife, Manulife Bank & Stylized M Design, ManulifeMONEY+, and Stylized M Design are trademarks of The Manufacturers Life Insurance Company and are used by it, and by its affiliates under license.
Cash back rewards and Savings?

| If you spend …    | Cash back reward | You will save … |
| --- | --- | --- |
| $400/month on groceries | 2% | $96 |
| $1,000/month on everything else | 0.5% | $60 |
| Total savings |   | $156 |
We use Visa Inc.'s "grocery" classification to determine what qualifies as a grocery store. This category generally includes grocery stores and supermarkets. It may not include wholesale clubs, alcohol retailers, general merchandise merchants, convenience stores, discount retailers, specialty stores (such as fish markets) and health food stores.
Your ManulifeMONEY+ Visa cash back rewards are automatically redeemed four times a year. The money will be automatically posted to your account as Cash Back Rewards in March, June, September, and December. You'll see your rewards appear on your statement in the Transaction Details as a credit amount. Note that cash back rewards do not contribute to your minimum payment, but they do reduce your New Balance for that period.
You may also like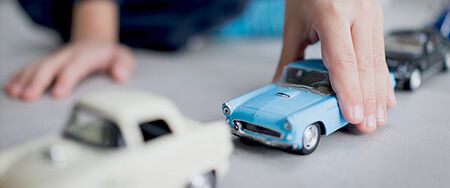 Manulife Bank Balance Protection
Challenges are part of life – but if you're hurt, get sick or lose your job, you may not have enough money to keep up with your credit card payments. With balance protection, you get help making payments so you don't accumulate as much debt and damage your credit score.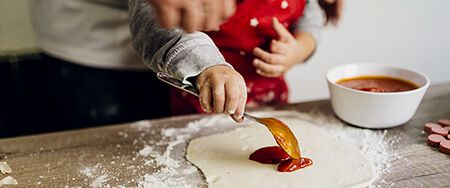 Manulife One
Banking can get very complicated when you're managing a mortgage and multiple savings, chequing and line of credit accounts. Combining everything into Manulife One can save you thousands in interest costs – and we'll waive the account fees for a year if you get our cash back credit card.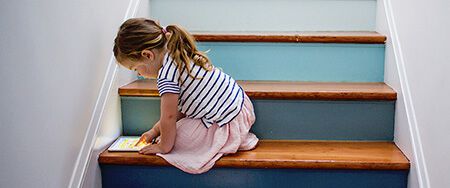 A combined savings and chequing account
Our Advantage Account is a combined savings and chequing account for your everyday banking that gives you a high interest rate on every dollar you deposit. Enjoy the flexibility to bank the way you choose and earn a competitive interest rate on all your money.