With traditional investing, you invest your own money. With leveraged investing, you invest borrowed money – and that means you can invest a much larger amount. Because you're investing more money, you earn more when markets rise and lose more when markets drop*. If you can accept that higher level of risk, leveraged investing can be an effective way to create wealth faster.
Our investment loans let you:
Borrow the entire amount you want to invest with a 100% loan
Borrow up to 3x what you contribute with a 3:1 multiplier loan
Get a potential tax deduction for the interest you pay2
8.20%
Investment Loans rate1
Are our investment loans right for you?
Yes, if you:
Plan to invest for at least 10 years 
Have enough income to make your loan and tax payments 
Have a high risk tolerance and feel comfortable with an approach that magnifies gains or losses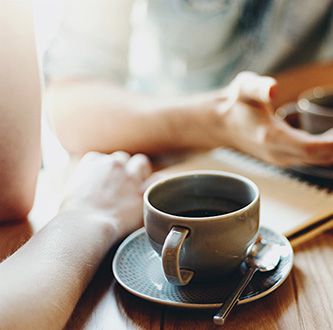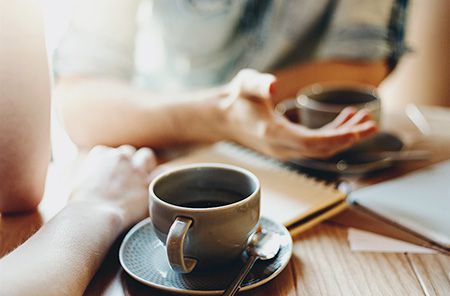 Our investment loans offer a competitive interest rate on the money you borrow.
100% Investment Loan
7.95%
Principal & interest payments
Multiplier Investment Loan
7.95%
Principal & interest payments
100% Investment Loan
7.95%
Principal & interest payments
Multiplier Investment Loan
7.95%
Principal & interest payments
Fees
Fee for non-sufficient funds (NSF) processing
$45.00
Fee for withdrawals
(after two free withdrawals per calendar year, subject to approval)
$100.00
1 Interest is calculated on the closing daily balance and paid monthly. The applicable tier rate is paid on every dollar. All rates are annual rates unless otherwise stated and are subject to change without notice
2 Always confirm whether this applies to your investment loan with an accountant or financial advisor.
3 We may ask you to also make a principal and interest payment if the value of your loan reaches 125% of the value of the investments you purchased with the loan.
* Borrowing to invest may be appropriate only for investors with higher risk tolerance. You should be fully aware of the risks and benefits associated with investment loans since losses as well as gains may be magnified. Preferred candidates are those willing to invest for the long term and not averse to increased risk.  The value of your investment will vary and is not guaranteed however you must meet your loan and income tax obligations and repay the loan in full. Please ensure you read the terms of your loan agreement and the investment details for important information. Manulife Bank of Canada solely acts in the capacity of lender and loan administrator and does not provide investment advice of any nature to individuals or advisors. The dealer and advisor are responsible for determining the appropriateness of investments for their clients and informing them of the risks associated with borrowing to invest.
Investment leverage simply means borrowing money to buy investments. When you borrow to invest, you magnify your investment returns because you are investing a larger amount of money. That works for you if your investments are increasing in value and your investment returns are positive – but it works against you if your investments are decreasing in value and your investment returns are negative. Gains and losses are magnified with investment leverage. That's why investment leverage is only appropriate if you have a higher risk tolerance and are investing for the long term. Also keep in mind that no matter what happens in the markets, with investment leverage you still have to meet your loan and tax obligations. 
That depends on your individual situation and we strongly recommend you discuss it with your advisor. 
Let's say two people, Liz and Mike, are both saving for a dream vacation in 10 years. Liz saves up and contributes a lump sum at the end of each year to her non-registered account. Mike borrows $100,000 from Manulife Bank to invest right away. During the next 10 years, Liz contributes $28,991 and pays $555 in tax for a total cost of $29,467. Mike makes interest-only payments of $28,991 and pays $555 in tax for the same total cost. Both investors earn a 5% return on their investments. After 10 years, they sell their investments, pay their taxes and Mike pays off his loan. Liz has $35,066 to spend on her vacation. Mike has $52,277 – over $17,000 more.
This example assumes that Liz makes end-of-year contributions equivalent to Mike's net cost of borrowing. Mike's investment loan interest rate is 4.5% and his interest payments are 100% tax-deductible. For both Liz and Mike, the annual taxable portion of their fund return is 20%, the tax rate on income allocations from funds is 30%, and the marginal tax rate is 45%. All assumptions are for illustration purposes only. Results will vary slightly for Quebec residents.
You may also like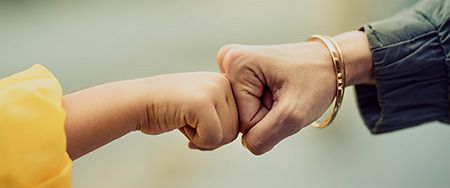 Build your retirement savings with an RRSP loan
Make a bigger RRSP contribution and get more money growing tax-deferred towards your retirement goals. You can defer your first loan payment for 120 days (interest continues to accrue during this period), which can give you time to receive a potential tax refund or save other money to help pay off the loan.