A RRSP can help you create a retirement nest egg, with tax advantages
What are your plans after you stop working? Will you travel? Take classes? Spend time on favourite hobbies? Save towards the retirement lifestyle you want in an account that defers taxes until you withdraw your money.
Our registered retirement savings plan (RRSP) lets you:
Get a tax deduction for your eligible contributions

Accelerate investment growth with no taxes on interest earned inside the account
Build your savings in secure, protected investments
 
3.00%
Registered Retirement Savings Plan 1
Is our RRSP right for you?
Yes, if you:
 Want to save for your retirement, first home or education 
Want to reduce taxes 
Are under 71 years old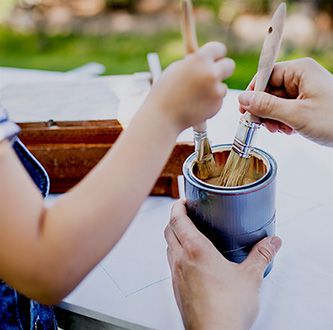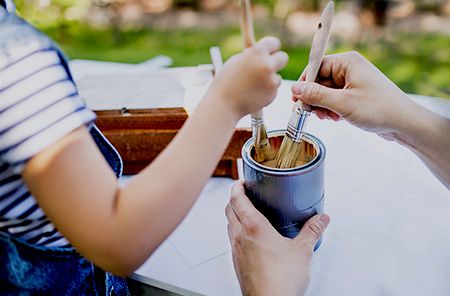 RRSP Benefits
RRSP investment options
Rates
Our RRSP offers a competitive interest rate on all your money:
Registered Advantage Account
Guaranteed Investment Certificate (GIC):
rateGIC_0_0
Annual interest
rateGIC_1_0
Annual interest
rateGIC_2_0
Annual interest
rateGIC_3_0
Annual interest
rateGIC_4_0
Annual interest
Long-term GIC is not redeemable before maturity except upon death. Minimum $2,500 investment. For compound interest certificates, use annual rates.
These rates apply to deposits up to $2 million. To find out the rates for deposits over $2 million, please call us at 1-877-765-2265.
Short-term deposits:
rateSTDEP_0_1
Pro-rated interest
rateSTDEP_1_1
Pro-rated interest
rateSTDEP_2_1
Pro-rated interest
rateSTDEP_3_1
Pro-rated interest
rateSTDEP_4_1
Pro-rated interest
Short-term GICs may be redeemed prior to maturity but interest is forfeited if redeemed within 29 days from issuance. If redeemed on or after 30 days but before maturity, a 1.25% reduction in interest rate will apply. Interest is prorated to the number of days. A $25.00 early redemption fee will also be charged. Refer to the GIC Confirmation for details.
1The 3.00% promotional variable annual interest rate is made up of the regular posted variable annual interest rate of 1.50% and the variable annual promotional rate of 1.50%. Interest is calculated daily and paid monthly from Dec. 3, 2018 to April 30, 2019 on net new deposits to the account received from Dec. 3, 2018 to March 15, 2019 to a maximum of $250,000. Any change to the regular interest rate will result in a corresponding change to the promotional interest rate. The offer and rates are as at Dec. 3, 2018 and subject to change without notice and cannot be combined with other promotional rate offers. Visit manulifebank.ca for full Terms and Conditions and for our current rates visit manulifebank.ca/rates. Interest is calculated daily on the total daily balance and paid monthly. Rate is subject to change without notice. Withholding taxes may apply if funds are moved to a non-registered account. The variable rate of interest is applied to all funds in the account.
Manulife Bank is a member of the Canada Deposit Insurance Corporation (CDIC), which means your deposits are eligible for CDIC deposit insurance protection. Visit cdic.ca for information on eligible deposits.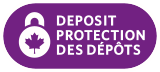 Resources
FAQ
Your contribution limit is 18% of your earned income last year to a maximum dollar amount that changes every year. However, you may be able to contribute much more. You started accumulating RRSP contribution room as soon as you filed your first tax return reporting earned income. Each year after that you accumulated more contribution room. Your current contribution room is the sum of this year's contribution limit and any unused contribution room from previous years. Find out how much contribution room you have through the Canada Revenue Agency's My Account website, MyCRA mobile app or Tax Information Phone Service at 1-800-267-6999.
When you retire, and no later than the end of the year you turn 71, you have three choices for your RRSP. You can convert it into a registered retirement income fund (RRIF), buy an annuity, or withdraw (and pay tax on) all your RRSP savings at once.
The Canada Revenue Agency generally doesn't penalize over-contributions under $2,000. However, over that amount, you will be charged a tax of 1% every month on amounts that exceed your contribution room
You may also like