What's your retirement dream? Whether you want the adventure and excitement or peace and relaxation, we all need a plan to make those dreams a reality.
Reduce investment ups and downs inside your registered retirement savings plan (RRSP) with high interest for your cash savings, or guaranteed investment certificates (GICs) in a Manulife Bank RRSP.
2.00%
Registered Advantage Account rate1
Registered Advantage Account
2.00%
Registered Advantage Account rate1


Long-term GICs
Short-term GICs
Fees
With our Registered Advantage Account, there are no fees to open an account, make deposits, or withdraw funds. Please review our services and fee guide for a complete list of all services and associated fees.
No fees for long-term GICs.
Short-term GICs may be redeemed prior to maturity but interest is forfeited if redeemed within 29 days. If redeemed on or after 30 days but before maturity, a 1.25% reduction in interest rate will apply. Interest is prorated to the number of days. A $25 early redemption fee will also be charged. Refer to the GIC Confirmation for details.
Your annual contribution limit is 18% of your earned income last year to a maximum dollar amount set by the Canadian government, which changes every year, plus any unused contribution room from previous years. To find out how much contribution room you have, visit the Canada Revenue Agency's My Account website, MyCRA mobile app or Tax Information Phone Service at 1-800-267-6999.
There are three ways you can deposit money into your Registered Advantage Account:
Link an account from another Canadian bank and transfer funds,
Mail us a cheque,
Ask your advisor to make your deposit for you.
There are two ways to buy GICs for your Manulife Bank RRSP:
If you already have a Manulife Bank account, call us at 1-877-765-2265 and we can take your request over the phone
If you're new to Manulife Bank, reach out to your advisor (or find a local advisor if you don't already have one!)
If you're already a Manulife Bank customer, you can open an RRSP online. Simply sign into online banking then select open an RRSP in the left-side column. You'll be prompted to answer a couple questions, and your account will be set up right away.
If you don't have an account with us yet, you'll need to speak to your advisor. You can find an advisor here or send us an email with your request and your postal code and we'll help you find an advisor in your area.
1 2.00% promotional interest is for new deposits to Tax-Free Advantage Accounts and Registered Advantage Accounts. The promotional interest rate is made up of the regular posted variable annual interest rate of 0.15% and the variable annual promotional rate of 1.85%. Interest is calculated daily and paid monthly from December 1, 2020 to April 30, 2021 on net new deposits to the account received from December 1, 2020 to March 12, 2021 to a maximum of $100,000. Any change to the regular interest rate will result in a corresponding change to the promotional interest rate. The offer and rates are as at December 1, 2020 and subject to change without notice. Visit manulifebank.ca for full Terms and Conditions and for our current rates.
2 Only deposits held in Canadian currency, having a term of five years or less and payable in Canada are eligible to be insured under the Canada Deposit Insurance Corporation Act.
3 Long-term GICs aren't redeemable before maturity, except upon death. These rates apply to deposits up to $2 million. To find out the rates for deposits over $2 million, please call us at 1-877-765-2265.
Manulife Bank is a member of the Canada Deposit Insurance Corporation (CDIC), which means your deposits are eligible for CDIC deposit insurance protection. Visit cdic.ca for information on eligible deposits.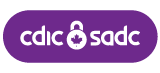 You may also like