Flexible payments & access to your home equity
Be prepared when you need it most with a Manulife One mortgage.
Learn more
Unlimited banking & 1 year of Amazon Prime*
The award-winning All-In Banking Package gives you everything you need to make the most of your money.
*Conditions apply
Get it all
Helping you take control of your money
Better products. Better value.
Better banking. Manulife Bank.
Learn more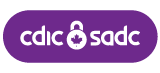 Manulife Bank is a member of the Canada Deposit Insurance Corporation (CDIC).