Don't pay thousands for an inflexible mortgage
Be prepared when you need it most with a Manulife One mortgage.
Learn more
Everything you need to make the most of your money
Get unlimited banking, smart savings tools, and an award-winning app with the All-In Banking Package.
Plus, get 1 year of Amazon Prime* on us.
*Conditions apply
Get it all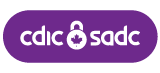 Manulife Bank is a member of the Canada Deposit Insurance Corporation (CDIC).