Need a mortgage that can stretch further?
Adjust to life's ups and downs with a Manulife One Mortgage.
Learn more
4.50%*
on TFSAs & RRSPs
Jumpstart your savings and reach your goals faster.

Get a TFSAGet an RRSP
*Conditions apply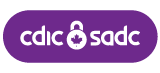 Manulife Bank is a member of the Canada Deposit Insurance Corporation (CDIC).