When it's time for your registered retirement savings plan (RRSP) to retire – no later than the end of the year you turn 71 – you don't have to give up tax-deferred investment growth. Simply turn your RRSP into a registered retirement income fund (RRIF) with high-interest cash savings or guaranteed investment certificates (GICs).
You will be required to withdraw a minimum, amount every year, though you can take more if you need it. Keep in mind that withholding tax will apply to any amount greater than the annual minimum. The rest of the money in your RRIF keeps growing without taxes.
2.10%
Retirement Income Advantage Account rate1
Rates
A Manulife Bank RRIF offers competitive rates on all your money.
Retirement Income Advantage Account
2.10%
Retirement Income Advantage Account rate1
Long-term GICs2
Short-term GICs
Fees
With our Retirement Income Advantage Account, there are no fees to open an account, or withdraw funds.
No fees for long-term GICs.
Short-term GICs may be redeemed prior to maturity but interest is forfeited if redeemed within 29 days from issuance. If redeemed on or after 30 days but before maturity, a 1.25% reduction in interest rate will apply. Interest is prorated to the number of days. A $25.00 early redemption fee will also be charged. Refer to the GIC Confirmation for details. Interest is calculated daily on the total daily balance and paid monthly. Rates are subject to change without notice.
An RRSP is meant as a savings account to help build your wealth for retirement, and a RRIF is an account that allows you to take your RRSP money and convert it to serve as a source of income in your retirement.
Each year, you must withdraw a percentage of the value of your plan. The percentage increases as you get older. Keep in mind that when you set up your RRIF, you can choose to base minimum withdrawals on you or your spouse's age.
If your spouse is younger, basing withdrawals on their age means you can keep more money inside your RRIF longer, where it can continue earning tax-deferred interest.
Learn more about RRIFs and withdrawal rates set by the Government of Canada.
No, you can convert your RRSP into a RRIF at any age – but you must do it no later than the end of the year you turn 71.
1 The variable annual interest rate is applied to all funds in the account. Interest is calculated daily on the total closing balance and paid monthly. Rate is subject to change.
2 Long-term GICs aren't redeemable before maturity, except upon death.
Manulife Bank is a member of the Canada Deposit Insurance Corporation (CDIC), which means your deposits are eligible for CDIC deposit insurance protection. Visit cdic.ca for information on eligible deposits.
You may also like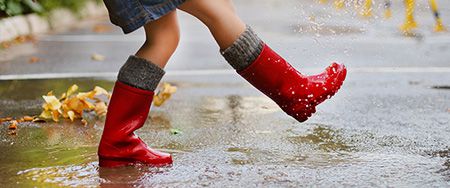 Build a secure future with a Registered Retirement Savings Plan (RRSP)
Get a tax-deduction for your contribution and enjoy tax-deferred investment growth as long as your money remains inside your RRSP. When you're ready to retire, you can withdraw your money – likely at a lower tax rate – to help support your retirement lifestyle.