Need a mortgage that can stretch further?
Adjust to life's ups and downs with a Manulife One Mortgage.
Learn more
Earn high interest on every dollar with the Advantage Account
Combined savings and chequing with unlimited everyday banking.
Learn more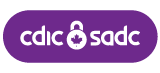 Manulife Bank is a member of the Canada Deposit Insurance Corporation (CDIC).