2.85%*
New higher
everyday savings
rate with the Advantage Account!
* Rate as of February 3, 2023 and subject to change without notice.
Learn more
Need a mortgage that can stretch further?
Adjust to life's ups and downs with a Manulife One Mortgage.
Learn more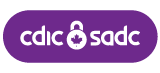 Manulife Bank is a member of the Canada Deposit Insurance Corporation (CDIC).