Say hello to MAI
Your new AI-powered personal finance assistant
Meet MAI – short for Manulife Artificial Intelligence. It's more than just a chatbot. It's your personal assistant for all-things banking.
MAI can help you keep track of your balances, get insight into your spending habits, find the closest ATM, and answer your personal finance questions.
MAI works 24/7 to help you track your spending in three different ways:
By category 
By merchant
By location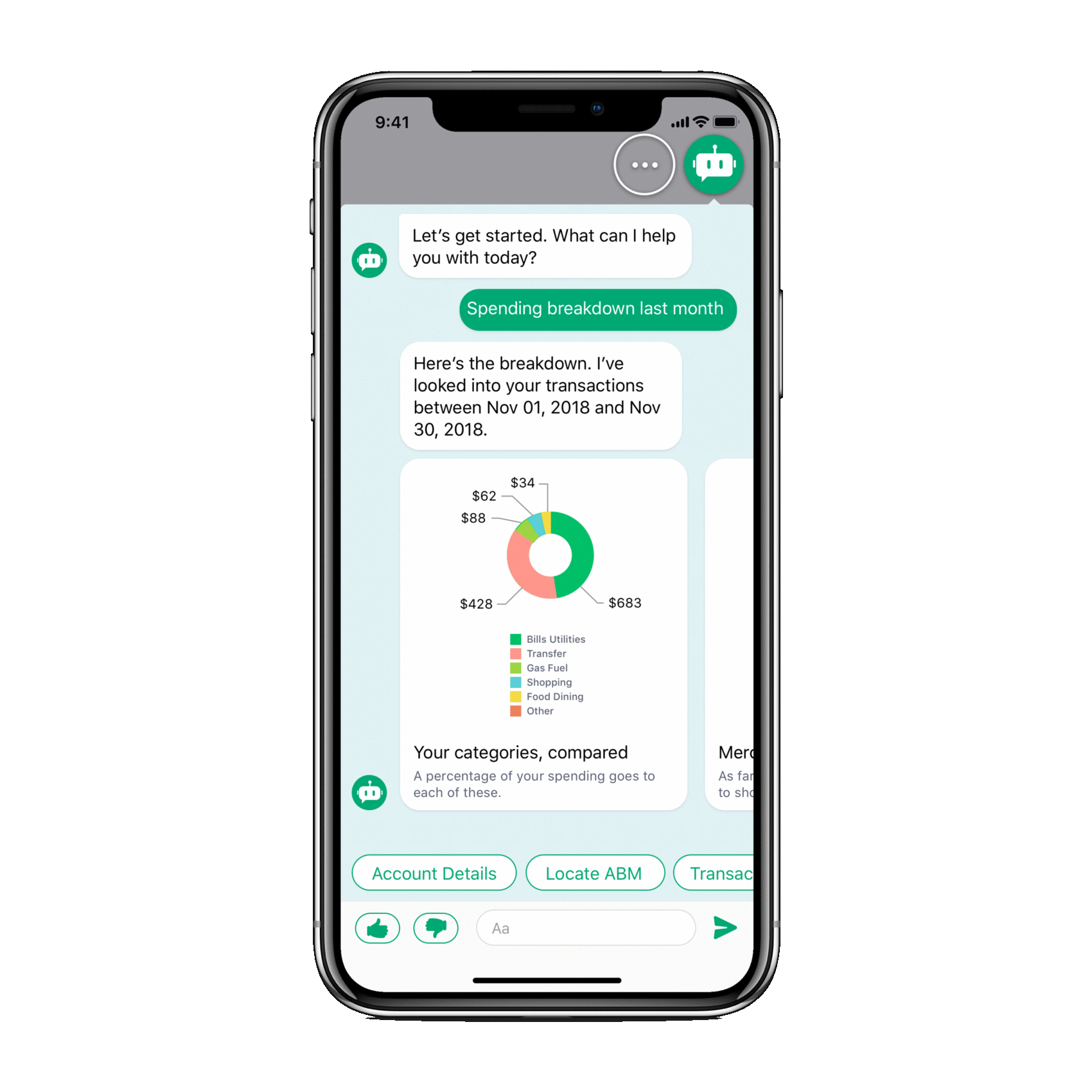 Ask questions, get answers
Quickly check your account balance 
Track down the nearest ATM
Find out where you've been shopping lately
MAI can also answer more than 200 questions about Manulife Bank products and services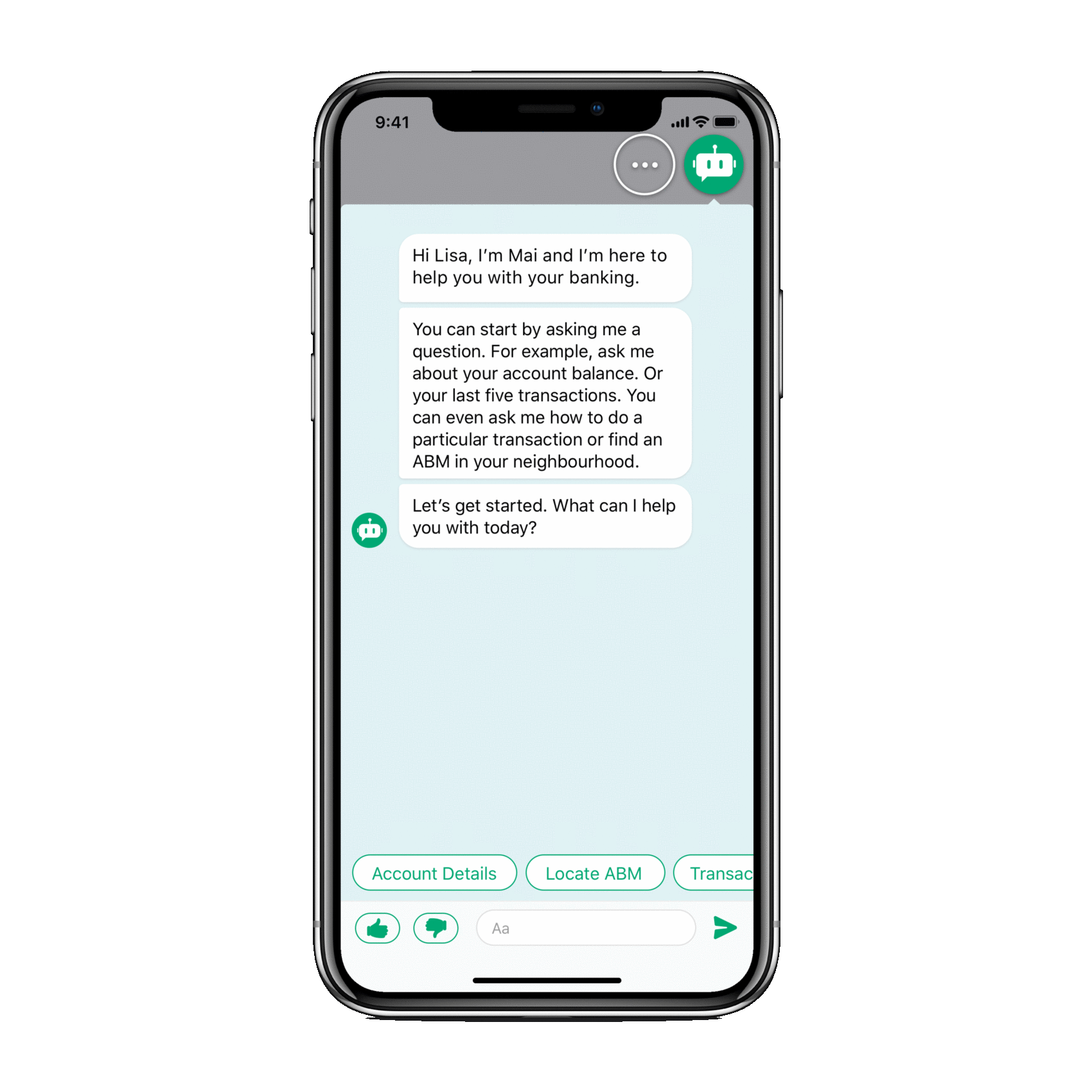 Keep your information safe
Any personal information you share with MAI is always private and secure.
And that's just to start...
Now that you've been introduced, download the Manulife Bank app in the App Store or Google Play and say hello.
Remember, MAI is always learning based on your conversations, so the more you chat, the smarter and more helpful MAI gets. 
If MAI can't answer your questions, you can send us a message directly in the app using your secure inbox, and we'll respond within one business day. Note, secure inbox is currently only available in our iOS app.
Don't have an account yet? Open one online today.